SUIT
Years Active: 2000 - 2008
Group Members: Nathan Howe & Roland Ventura Toledo
Nathan Howe and Roland Ventura Toledo met studying Urban Design/Landscape Architecture at the Pennsylvania State University. It is here while exchanging presentation techniques of glamorized landscapes, that they found an affinity for music, art, design, fashion, cycling, skateboarding and surfing cultures. After moving to New York City to pursue music in 2000, it was not until 2002 that SUIT became the body from which they would release seven audio recordings: Death March (2002), Mass Touching/Ninfa (2003), Pang OS (2004), and HOT 100/AIR FLAT (2007) and also three sound collages: KM (2003) KM 2 (2004), and KM 3 (2006). These are all released under their limited edition platform KM.
The two members have currently moved on to other endeavors.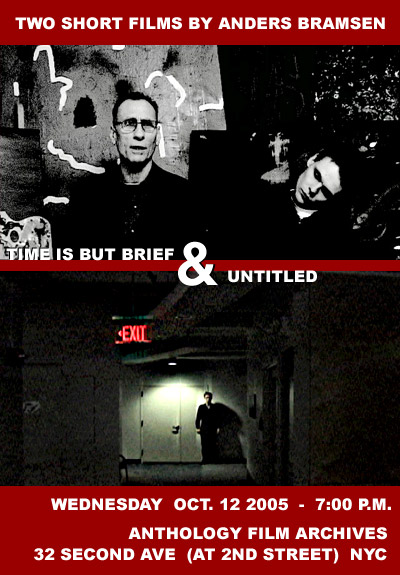 KM
aka SUIT - KM [website]
Years Active: 2002 - 2008
KM was founded in 2002 by SUIT, as a platform for creating and hosting events around NYC that empowers audio / visual / sculptural explorations and encourages a merging and development between disciplines. This platform would also serve as the home for SUIT album releases and graphic designs.
KM produced 4 events: EPO, Equinox, Direct, and POW, and brought together a network of provocative musicians, artists, visual artists,djs, curators and venues within the arts community.
Here is a selection of those artists:

Anders Bramsen - film
b.p.m. - venue
Camea - dj
Chris Jordan - video art
Diapason - sound gallery, venue
Elna Svenle - curator, art critic
Ezekiel Honig - audio
Giovanni Duca - curator
James Willeford - dj
Johnny Mischief - audio
Joshue Ott - video art
Koen Holtkamp - audio
Mike Skinner - audio
Montrachet - dj
Mountains - audio
Nathan Howe - audio, curator
o.blaat (Keiko Uenishi) - audio
Official LLC - metal shop, venue
Queens (Scott Mou) - audio
Repetti Gallery - artist gallery space, work space, venue
Roland Ventura Toledo - audio, curator
Ruben Sanz Ramiro - curator
Seth Kirby - dj
Shige Moriya - video art
SUIT - audio
The Psychic Paramount - audio
This Invitation - audio
Tony Luib - installation art
Unsworn - installation art